Sale!
Nanoglans auto coating spray - 500ml (3-pack)
incl. VAT
Protect your sustainable car with Nanoglans coating. The product has the good properties of both ceramic and glass coating, but does not require a cure period of 24 hours.
You create a showroom look that is dirt and water repellent. One treatment lasts up to 6 months. You create a layer as hard as diamond that you protected your car for weeks. Pack of 3 pieces
Free Shipping!
14 days return
Delivery 1-2 days
Pay safely
Description
5 years is there of the formula Nanoglans hydrophobic coating spray worked. And the result can be there.
You already have ceramic and glass coating products on the market. Both have good qualities. But the major disadvantage of these products is that a curing period of around 24 hours is required. The application is also a lot harder. The Nanoglans coating spray is up to 3x thinner with the same effect and therefore leaves no traces.
Advantages of Nanoglans auto coating spray:
Patented revolutionary formula
Easy to use
20x stronger than other spray waxes
Prevents swirls, wax scratches (mostly by car wash)
Showroom shine
UV protection
Protection against small scratches
Easily remove insect residues
Up to 3 to 6 months of protection per layer.
Easily remove dirt
No water remains.
Eco friendly
Protection in the winter against salt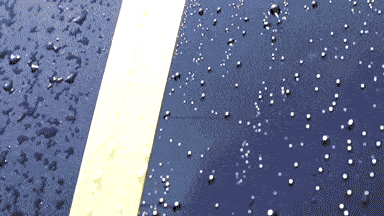 Where to use
Can be used on paint, glass, mirrors and plastic.
Also suitable for example coating solar panels (2 layers is sufficient for up to 3 years of self-cleaning).
How to use?
Step 1: Wash your car well and make it free of grease (This can be done with Nanoglans Shampoo and possibly Nanoglans Claybar).
Step 2: Dry your car well.
Step 3: Spray some Nanoglans coating on a microfibre cloth and spray some on the surface. (Treat small parts at a time, about 0.5-1m²)
Step 4: Then rub it in immediately with another microfibre cloth.
Note: Do not use in direct sunlight and only on a cool surface.
Additional information
| | |
| --- | --- |
| Number | 1x 500ml Spray, 2x 500ml Spray, 3x 500ml Spray, 5x 500ml Spray |
Bling Bling
great product. Easy to apply and rub on the car. Flashing is very smooth. Creates a protective layer. Car looks like in showroom. BlingBling!
Great product
Have tried your product on different materials (counter top, reading glasses, polished copper, hob and glass) and all with excellent results!
Good formula, but…
The liquid is good and does what it promises. The paint shines and feels smooth. Cleaning is also easy. Only the trigger on the bottle is really cheap and nebulized half and lousy. For 30,- that can really be a lot better!
Very good product to work with and a great shine as promised
Very good product to work with and a great shine as promised