Sale!



Nanoglans auto coating spray - 500ml
incl. VAT
Protect your sustainable car with Nanoglance coating. The product has the good properties of both ceramic and glass coating, but does not require a curing period of 24 hours.
You create a showroom look that is dirt & water resistant. One treatment lasts up to 6 months. You create a layer as hard as diamond that protects your car for weeks.
Free Shipping!
14 days return
Delivery 1-2 days
Pay safe
Description
5 years is the formula of it Nanoglans hydrophobic coating spray worked. And the result is impressive.
You already have ceramic and glass coating products on the market. Both have good qualities. But the big disadvantage of these products is that they require a curing period of about 24 hours. The application is also a lot more difficult. The Nanoglans coating spray is up to 3x thinner with the same effect and therefore leaves no traces.
Advantages of Nanoglans auto coating spray:
Patented revolutionary formula
Easy to use
20x stronger than other spray waxes
Prevents swirls, wax scratches (often due to car wash)
Showroom shine
UV protection
Protection against minor scratches
Easily remove insects
Up to 3 to 6 months of protection per layer.
Easily remove dirt
No water residues. Such as lime.
Eco Friendly
Protection against salt in winter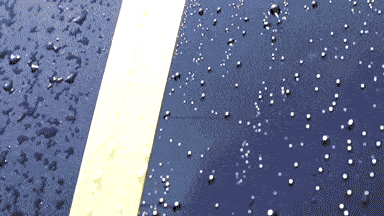 Where to use?
Can be used on paint, glass, mirrors and plastic.
Also suitable for example solar panels (2 layers is sufficient for up to 3 years of self-cleaning).
How to use?
Step 1: Wash your car well and make it free of grease (This can be done with Nanoglans Shampoo and possibly Nanoglans Claybar).
Step 2: Dry your car thoroughly.
Step 3: Spray some Nanoglans coating on a microfibre cloth and spray some on the surface. (Treat small parts at a time, about 0.5-1m²)
Step 4: Then immediately rub well with another microfibre cloth.
Note: Do not use in direct sunlight and only on a cool surface.
Additional information
| | |
| --- | --- |
| Quantity | 1x 500ml Spray, 2x 500ml Spray, 3x 500ml Spray, 5x 500ml Spray |
zeer goed product
werk perfect op de camper
Snel en goed
Prima product makkelijk aan te brengen.
snelle levering, goede communicatie
voor de 2e maal dit artikel besteld wegens tevreden van het resultaat en het gemakkelijk aanbrengen. ik had een foutje gemaakt in mijn bestelling, na contact met hen, werd dit snel opgelost en werd het snel geleverd
Glans en glad
Eerst de auto gepolijst en vervolgens nanoglans aangebracht. Auto is super glad ten opzichte van voor het wonder middel was aanbracht. Nu nog zien hoelang het blijft. Ik raadt het product aan 👍🏼
Nog niet kunnen gebruiken
Ik kan u nog geen goede review geven omdat ik ivm het weer het product helaas nog niet heb kunnen testen en gebruiken.